Find a career in personal care
Our personal caregivers form an unbreakable bond with those in their care based on trust, friendship, and real compassion. If you have experience providing care and companionship to people who need assistance with the activities of daily life, we'd love to learn more about you.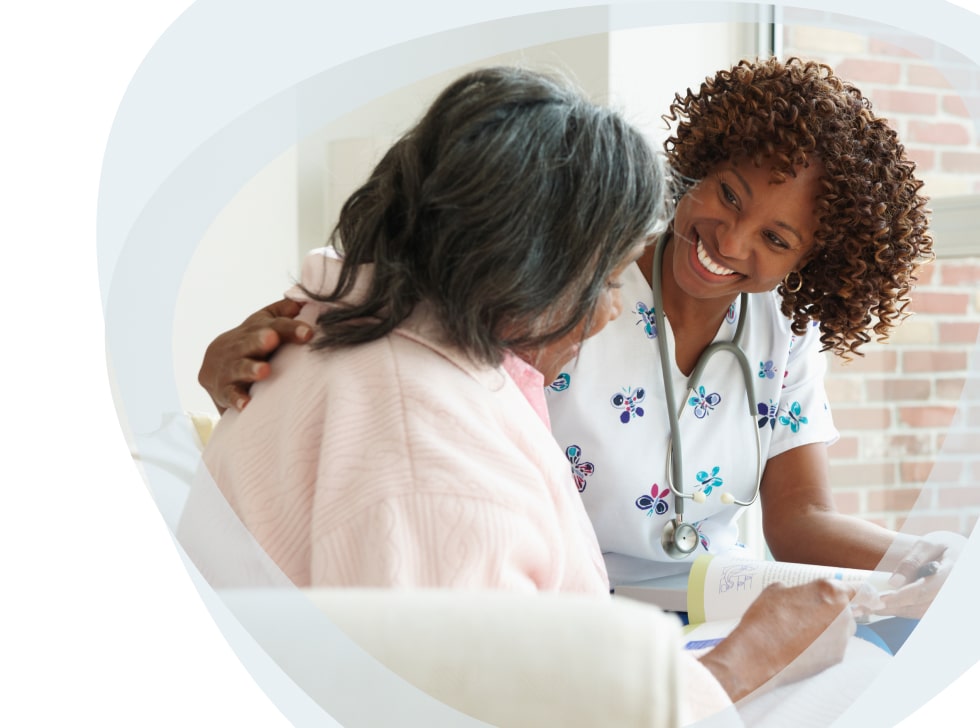 Care that makes a difference
Care. Companionship. Compassion. The things that make a difference in people's lives often sound so simple. We offer all of our personal caregivers the professional training they need to provide care that goes beyond the ordinary. Alongside helping with the activities of daily life and keeping up to date with medication reminders, our personal caregivers are often the first to spot changes in behavior or health and can alert family members. This kind of real-time observation in the home can be life saving.
Personal care team roles
Personal care attendant
Personal care supervisor
Why work with us?
We care for our caregivers
Many organizations talk about the importance of a good work/life balance, but Gentiva makes it a foundation of our care.
We help you to grow your career
You will work with, and learn from, passionate team members who have come here to make a difference in people's lives. We offer all our associates training to learn new skills and empower them with the autonomy to decide how best to use them.
We offer comprehensive benefits
Qualified associates enjoy a comprehensive benefits package, including 401(k) with match, competitive compensation, flexible schedules, PTO, floating holidays, and holiday pay. We also offer extensive training to grow skills, as well as tuition reimbursement.
"I chose to work here because I like taking care of, and giving companionship to, someone who needs it. And the companionship is extremely beneficial to the caregivers too. I enjoy seeing the smiles on their faces."

— Alicia H., personal care attendant
Come work with us
If you have questions about a career with Gentiva, we encourage you to find out more.