Find a career in hospice care
Working in hospice calls for an exceptional kind of person. Beyond skills and experience, we look for candidates who have what we refer to as "a hospice heart." If you have experience in helping loved ones and families through the full journey of challenges and grief, we'd love to speak with you.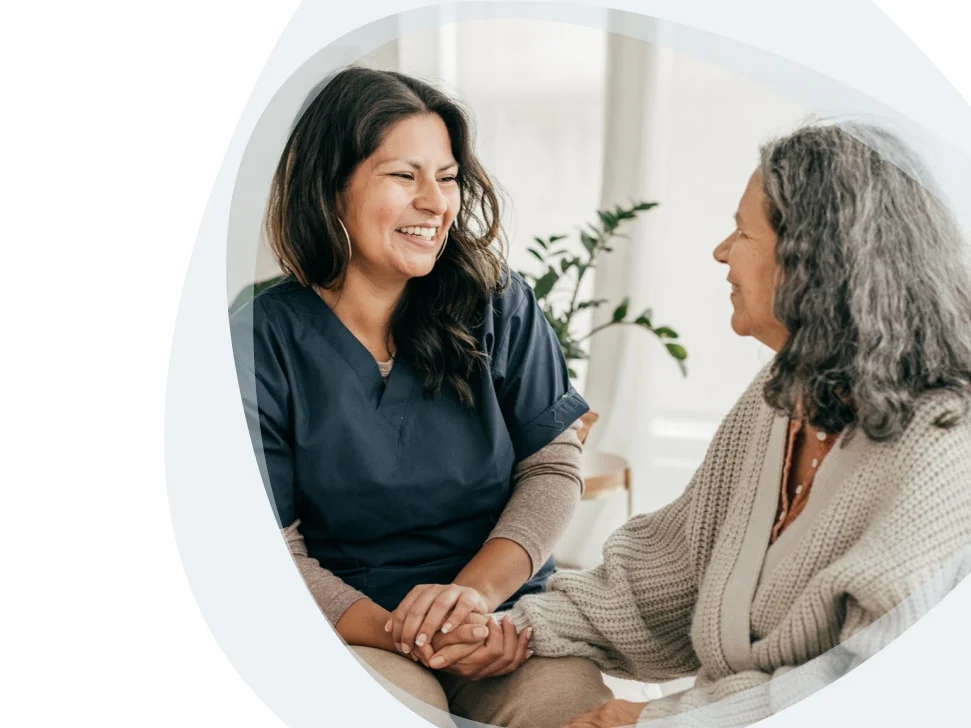 Our approach to hospice care
We set and maintain industry-leading standards for integrity, professionalism, and care. As a member of an interdisciplinary hospice team, you will be supported by some of the most skilled and inspiring people in care. We focus on clinical outcomes and help patients improve their quality of life, but beyond this, we help people make extremely difficult decisions. We hold their hand when they are most afraid, and make a difference, perhaps the most important difference one can make, in the lives of those in our care.
Hospice care team roles
Nurse
Hospice physician
Hospice aide
Chaplain
Social worker
Volunteer
Why work with us?
We care for our caregivers
Many organizations talk about the importance of a good work/life balance, but Gentiva makes it a foundation of our care.
We help you to grow your career
You will work with, and learn from, passionate team members who have come here to make a difference in people's lives. We offer all our associates training to learn new skills and empower them with the autonomy to decide how best to use them.
We offer comprehensive benefits
Qualified associates enjoy a comprehensive benefits package, including 401(k) with match, competitive compensation, flexible schedules, PTO, floating holidays, and holiday pay. We also offer extensive training to grow skills, as well as tuition reimbursement.
"My grandparents taught me by example about being selfless and giving more than what you take. I am often the first face or voice a patient and family may hear after being told about hospice, so I try to put them at ease by expressing gratitude for being able to serve them. It's rewarding to offer joy, support, and love during this time."

— Art C., admissions coordinator
Be the change you want to see in the world. Become a volunteer.
As a hospice volunteer you become a valuable part of our care team and play a vital role in helping improve the quality of life for those in our care. There are so many ways to help, everything from spending time with a patient, helping them with an errand or light housekeeping, and even offering administrative support.
Come work with us
If you have questions about a career with Gentiva, we encourage you to find out more.