Find a career in palliative care
Caring for someone in need means caring for the whole person, not just treating the pain we can see. Sometimes just holding someone's hand can make all the difference in the world. If you have experience providing relief from the physical and emotional pain brought on by a serious illness or chronic condition, we'd love to get to know you.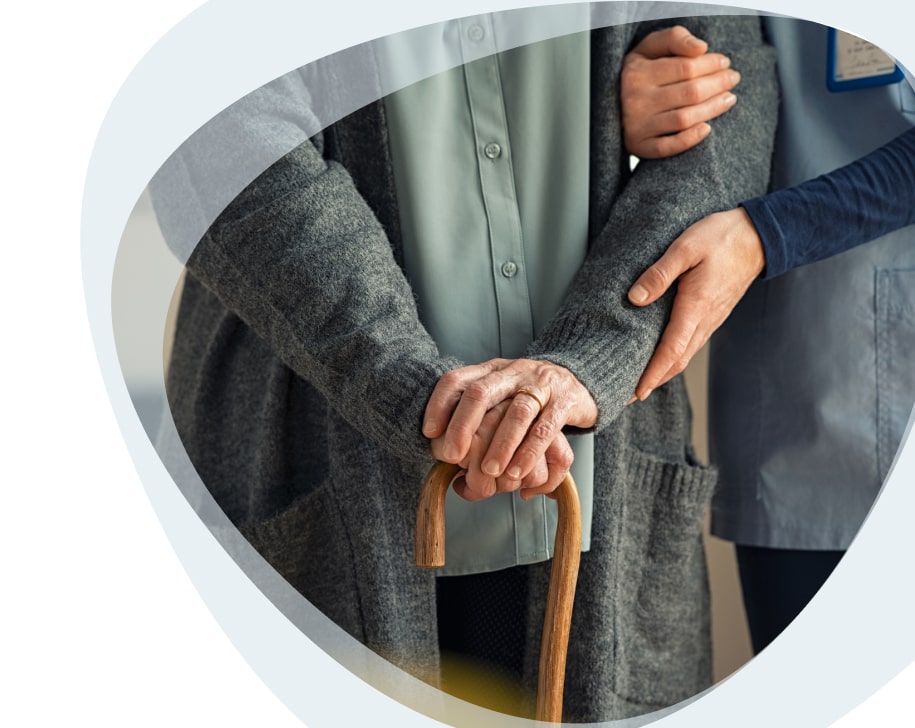 Care that makes a difference
As a member of our interdisciplinary palliative care team, you will work with some of the most skilled, experienced, and inspiring people in palliative care. Along with living up to our industry-leading standards for integrity, professionalism, and care, palliative care team members help patients to manage symptoms, relieve pain, and improve quality of life.
Palliative care team roles
Palliative medical directors
Nurse practitioners
Social workers
Spiritual care coordinators
Why work with us?
We care for our caregivers
Many organizations talk about the importance of a good work/life balance, but Gentiva makes it a foundation of our care.
We help you to grow your career
You will work with, and learn from, passionate team members who have come here to make a difference in people's lives. We offer all our associates training to learn new skills and empower them with the autonomy to decide how best to use them.
We offer comprehensive benefits
Qualified associates enjoy a comprehensive benefits package, including 401(k) with match, competitive compensation, flexible schedules, PTO, floating holidays, and holiday pay. We also offer extensive training to grow skills, as well as tuition reimbursement.
"Helping someone—you don't realize how much it means to them. I always treat them as if they were my family. If someone was taking care of my loved one, how would I want them to be treated"

— Suki G., personal care attendant
Come work with us
If you have questions about a career with Gentiva, we encourage you to find out more.