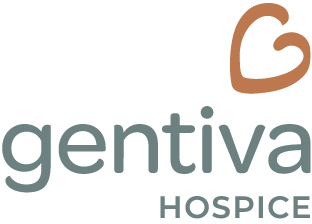 Licensed Practical Nurse (LPN) - PRN Hospice
Marion, OH
Position Type:
Flex/Per Diem
Apply Now
Overview
Join us to make a difference when life matters most
We believe every day is an opportunity to make care more personal and life more comfortable. That's why we offer personal care, palliative care and hospice to give people the care they need with dignity, grace, and love. 
As a Hospice LPN, you will:
You will report directly to the Administrator or Executive Director.

Provide direct patient care services to hospice patients and supportive care to the patient's family with a reasonable case load.

Evaluate patient/family needs and assist in the preparation and execution of the plan of care for each patient

Report findings or changes in the patient's condition to the Registered Nurse, interdisciplinary team and referring physician and document all reports.

Attend staff meetings.
About You
Hospice LPN requirements:
Hospice heart: compassionate, kind and empathetic to your patients and their families.

Comfortable providing care wherever the patient calls "home".

Demonstrate flexibility and composure while supporting others in a time of crisis.

Licensed Practical Nurse / LPN license to practice in the state of requested employment.

1+ years of patient care experience in hospice, home health, ICU, geriatric, or oncology strongly preferred.

Additional, preferred experience to help you be successful in a hospice role: hospital Staff LPN, Staff LVN, Med Surg, PACU, Float pool, ER or emergency room, critical care, acute care, cardiac, geriatric, admissions, wound care, telemetry, nursing home or travel.

Current driver's license and automobile insurance.

Current CPR certification.
Gentiva is a family of industry-leading hospice, palliative and personal care providers. With more than 430 locations and thousands of compassionate clinicians across 36 states, our place is by the side of those who need us, offering assistance with daily living and helping patients and their families manage the physical, emotional and spiritual effects of serious illness or a terminal diagnosis. Gentiva's corporate headquarters is in Atlanta, Georgia, with providers delivering care across the U.S.
Members of the Gentiva family include Gentiva Hospice, Hospice Plus, Kindred Hospice, New Century Hospice, Regency SouthernCare, SouthernCare Hospice Services, SouthernCare New Beacon, Empatia Palliative Care; Gentiva Personal Care, Girling Personal Care, The Home Option and Victorian Home Care.
Licensed practical nurse, Licensed vocational nurse, Nurse, Nursing, LPN, LVN, Licensed Nurse, Staff LPN, Staff LVN, Travel LPN, Travel LVN, Hospice LPN, Hospice LVN, Med surg LPN, Cardiac nurse, Geriatric nurse, Home health LPN, Home health LVN, Home care LPN, Home care LVN, Palliative care nurse, LPN Travel, LVN Travel, LPN PRN, LPN Hospital
We Offer
Comprehensive Benefits Package: Health Insurance, 401k Plan, Tuition Reimbursement, PTO

Opportunity to Participate In a Fleet Program

Competitive Salaries

Mileage Reimbursement

Professional Growth and Development Opportunities
Legalese
This is a safety-sensitive position

Employee must meet minimum requirements to be eligible for benefits

Where applicable, employee must meet state specific requirements

We are proud to be an EEO employer

We maintain a drug-free workplace
ReqID: 2023-85856
Category: Clinical
Position Type: Flex/Per Diem
Company: Gentiva Hospice
Type of Service: Hospice Only
Apply Now