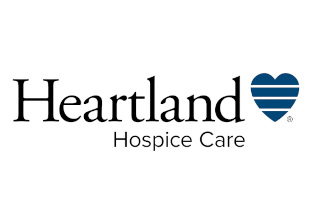 VP of Operations
Lenexa, KS
Category:
Corporate Management
Company:
Heartland Hospice
Apply Now
Overview
We are looking for a Vice President of Operations for our Great Plains territory to join our team. This position reports to the Region President Operations and provides leadership and management to the region that mirrors the missions and core values. Interacts regularly with region team and senior leadership to ensure that the Company's operations priorities are aligned with operations strategies and goals.
About You
This position is for a person who likes to plan, direct, and control activities of the region to accomplish budgeted financial and patient care objectives. Provides leadership, management and vision necessary to ensure that the company has the proper operational controls, administrative and reporting procedures, and people systems in place to effectively grow the agency and to ensure financial strength and operating efficiency across a multi-state territory within the Great Plains.
General Duties and Responsibilities:
Knowledge hospice operations, state and federal regulations and compliance

Strong sales and marketing within home health or hospice

Adheres to Organization's Policy and Procedures

Participates in developing region goals, objectives, systems, policies, and procedures

Assists region in carrying out various programs and procedures

Communicates regularly with Region President regarding region issues

Ensures compliance with rules and regulations

Recommends new approaches to effect on-going continual improvements to policies, procedures, and documentation

Consistently promotes the company's core values

Effective time management skills

Shares information with team to improve overall team performance

Exercises professional judgment and demonstrates good problem-resolution skills

Very comfortable working with multiple online and computer applications

Quick to learn and apply new knowledge

Effectively processes and integrates time-sensitive information from multiple sources

Minimum of a Bachelor's degree in healthcare administration or related field of study required
Essential Functions of Position:
Collaborate with region management team to develop and implement plans for the operational infrastructure of systems, processes and personnel designed to accommodate the rapid growth of the objectives of the Company.

Reviews and coordinates KPIs of the region

Directs and coordinates clinical and office staff of the region branches, assumes responsibility for continuity, quality and safety of services delivered in compliance with state and federal regulations

Responsible for driving the region to achieve and surpass census goals, profitability, cash flow and business goals and objectives

Motivate and lead high performance leaders in the region; attract, recruit, and retain required members of the region leaders

Travel approximately 65-75%
We Offer
Comprehensive Benefits Package: Health Insurance, 401k Plan, Tuition Reimbursement, PTO

Opportunity to Participate In a Fleet Program

Competitive Salaries

Mileage Reimbursement

Professional Growth and Development Opportunities
Legalese
This is a safety-sensitive position

Employee must meet minimum requirements to be eligible for benefits

Where applicable, employee must meet state specific requirements

We are proud to be an EEO employer

We maintain a drug-free workplace
ReqID: 2023-81426
Category: Corporate Management
Position Type: Full-Time
Company: Heartland Hospice
Type of Service: Hospice Only
Apply Now