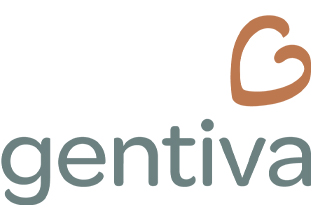 VP of Business Development
Knoxville, TN
Category:
Corporate Management
Apply Now
Overview
Gentiva Hospice is the nation's largest hospice provider. We operate nearly 400 Hospice programs in 36 states.We're looking for a VP of Business Development to join our team.
You will report directly to our Sr. VP of Business Development, you will be the face of the company in your assigned market. You will provide strong leadership to the sales team who are promoting our hospice services to the local healthcare communities.
You'll direct and coordinate company sales functions

You'll assist with developing and implementing sales selling methodology

You'll analyze and evaluate the effectiveness of sales, methods, costs and results

You'll assist with development of sales budgets

You'll assist in research and development of strategies and plans to identify marketing opportunities, directs marketing and new project development

You'll coach and train sales professionals and sales leaders on effective sales strategies by providing effective sales techniques and strategies through meetings, phone calls and field travel

You'll manage teams of business development staff, to include training & professional development of sales leaders and sales professionals

You'll assist in development and implementation of sales strategies and initiate sales and marketing activity to meet or exceed goals
About You
Bachelors' degree required, Maters' degree preferred

A minimum of 5+ years of sales leadership experience in a healthcare setting, including a must of having experience leading other sales leaders

Working knowledge of budget development, financial profit/loss process, and human resources
We Offer
Comprehensive Benefits Package: Health Insurance, 401k Plan, Tuition Reimbursement, PTO

Opportunity to Participate In a Fleet Program

Competitive Salaries

Mileage Reimbursement

Professional Growth and Development Opportunities
Legalese
This is a safety-sensitive position

Employee must meet minimum requirements to be eligible for benefits

Where applicable, employee must meet state specific requirements

We are proud to be an EEO employer

We maintain a drug-free workplace
ReqID: 2023-83919
Category: Corporate Management
Position Type: Full-Time
Company: Gentiva
Type of Service: Hospice Only
Apply Now