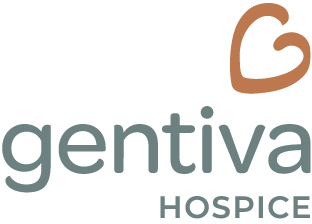 Hospice Executive Director
Kissimmee, FL
Category:
Administrative/Clerical
Apply Now
Overview
We have an exciting and rewarding opening for an Executive Director to join our team! Join us and find new ways to use your gift for leading others while making a meaningful impact in the lives of those in the care of you and your team.
We areled by the best leadership teams in the industry where a focus on clinical excellence, exemplary patient care, employee recognition and satisfaction is part of the air that we breath. It is part of everything we do, day in and day out.
Executive Director Responsibilities:
As an Executive Director , you will report directly to our Assistant Vice President of Operations. You'll be responsible for the day-to-day operations of your assigned hospice location. The Executive Director oversees the coordination of admission of patients to Hospice Services in a smooth, systematic process, as well as arranging for ancillary services so that they are complimentary. Additionally, the Executive Director will oversee the direction, supervision and evaluation of hospice personnel and volunteers and the coordination of services of all team members of the multi-teamed site and is responsible for ongoing communication with leadership.
Key Job Responsibilities:
Demonstrates a commitment to excellence through focusing on quality care and/or service

Incorporates continuous quality improvement principles in day-to-day activities

Promotes and monitors compliance with requirements and standards established by accrediting or licensing agencies, regulatory agencies and state or federal law relevant to areas of responsibility

Recommends and implements policies and procedures

Manages Human Resources effectively.

Promotes positive communications and keeps employees informed of changes by ensuring meetings with appropriate staff are conducted and documented. Is available to employees when issues arise

Promotes/provides for core orientation, at the direction of the Administrator, plus location and job specific orientation, in service training and continuing education for employees, volunteers and contract personnel

Responsible for the selection, supervision, and evaluation of interdisciplinary team members

Manages teams to goals and standards for performance; reviews and monitors progress regularly and redirects efforts where goals are not being met

Makes appropriate assignments among employees in accordance with their personal abilities and limitations; ensures fair and consistent workload distribution

Manages Office Operations effectively

Plans and organizes tasks and resources to achieve strategic goals and objectives

Ensures documentation of services is accurate and timely

Monitors and supervises quality of patients' care of assigned location(s). Processes emergency calls and requests for assistance

May be asked to perform routine visits to patient homes or institutional setting and/or participate in on-call schedule (only if a Registered Nurse)

Works with physicians, patients, families, staff and others regarding problems, needs and concerns

Responsible for supervision and evaluation of family satisfaction surveys in collaboration with the Administrator

Manages financial resources prudently and effectively.

Completes financial reviews in collaboration with the Administrator

Ensure annual expenditures are within annual budget. Prepares, monitors, and reviews monthly bills, supply costs, expense requests, mileage reimbursement, payroll and other expenses
About You
Education:

Bachelor's degree preferred

Master's degree in business, nursing or related field preferred

Experience:

Minimum one year management/supervisory experience required

Two or more years' experience in hospice/home care required

Three years' experience overseeing direct patient care in a clinical setting preferred

Three to five years healthcare sales/ management experience preferred

Licenses, Certifications and/or Registration:

Current automobile insurance and valid driver's license

Equipment/Tools/Work-Aids:Must be able to effectively operate computer, facsimile equipment, copier and cell phone. Must have and maintain transportation to be used for work
RN Branch Director, RN Branch Manager, Hospice Branch Director, Executive Director, RN Executive Director, RN Administrator, Hospice Administrator, Hospice Executive Director, Hospice Branch Director, Director of Operations, DON, Director of Nursing, Director of Clinical Operations, Home health administrator, Home health director
We Offer
Comprehensive Benefits Package: Health Insurance, 401k Plan, Tuition Reimbursement, PTO

Competitive Salaries

Mileage Reimbursement

Professional Growth and Development Opportunities
Legalese
This is a safety-sensitive position

Employee must meet minimum requirements to be eligible for benefits

Where applicable, employee must meet state specific requirements

We are proud to be an EEO employer

We maintain a drug-free workplace
ReqID: 2023-85775
Category: Administrative/Clerical
Position Type: Full-Time
Company: Gentiva Hospice
Type of Service: Hospice Only
Apply Now